The Tea Grown in Europe association is a place made for tea growers – most of them starting – to share practical experiences and discuss technical topics about tea cropping and tea making, from garden to cup.
Our first technical seminar was purposely held on mid-october at the Terrasses de l'Arrieulat, 2023 president Lucas Ben-Moura's tea garden, nested in the heart of Pyrénées mountains, France.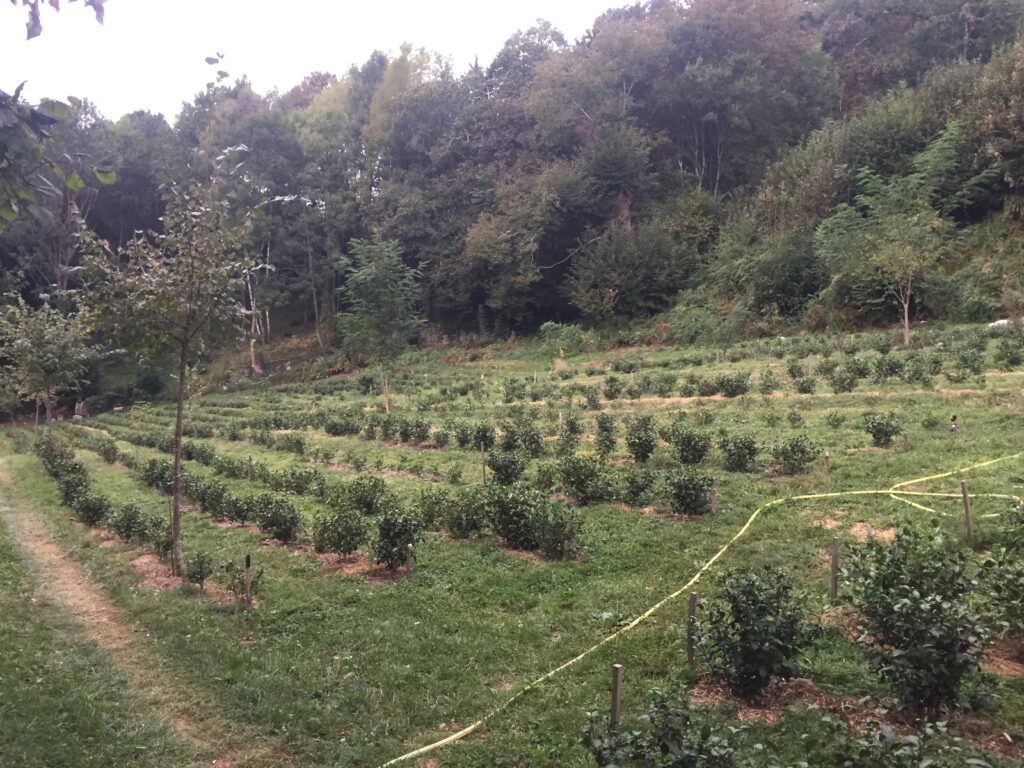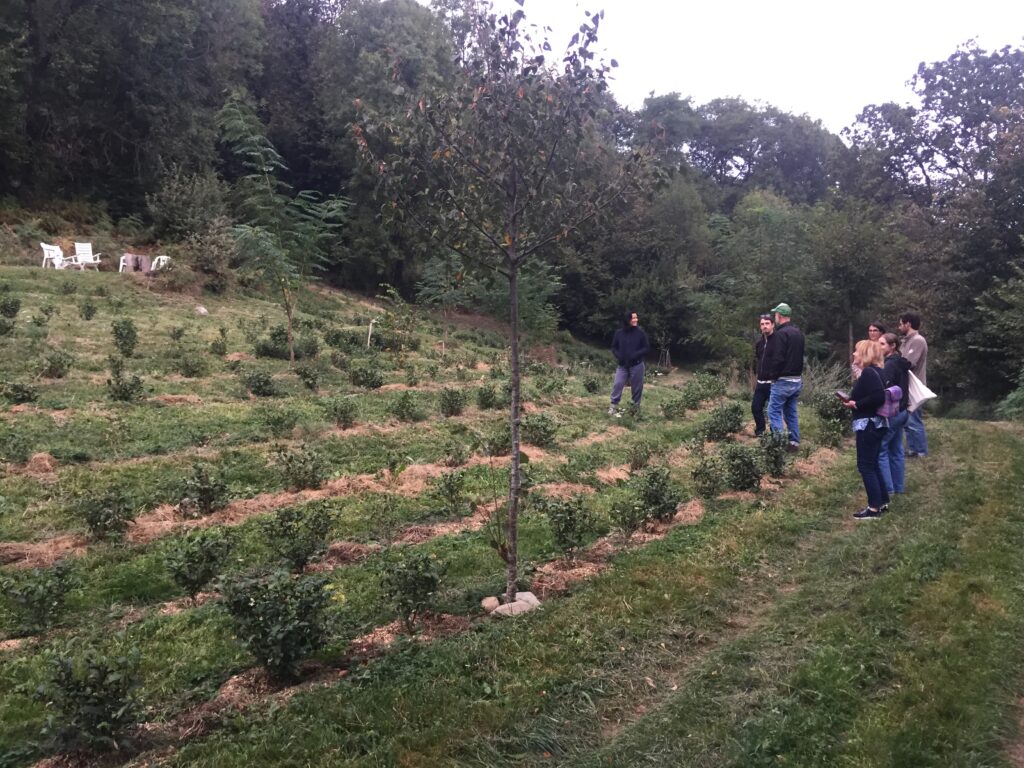 The roundtable confronted the topics of cultivars' adaptation, planting methods, field management, and tea making practices, relying on individual cases brought by participants Thomas Bernardi (Les Landes Vivantes) and Jakez Hubert (L'Aventure Oolong) coming from Brittany, Lydia Gautier, based in Limousin, Mylène Alphabégoïthy (Mendikotea), Gilles Lacape (SCEA Handi Baita), local guest Mikel Esclamadon (Ilgora Herriko tea), and Étienne Monin, in the surrounding Pyrénées area, the Zacherra family (Compania del Lago) coming especially from Italy, and the online participation of Beatriz Piñeiro Lago (El Pazo Quinteiro da Cruz) from Spain.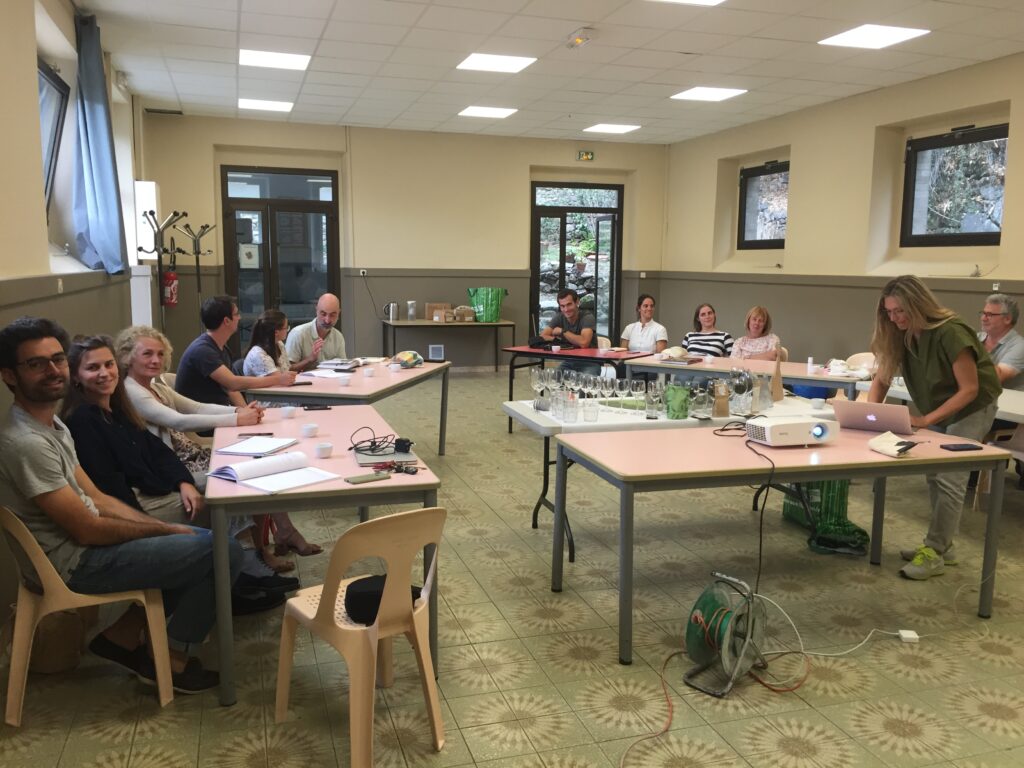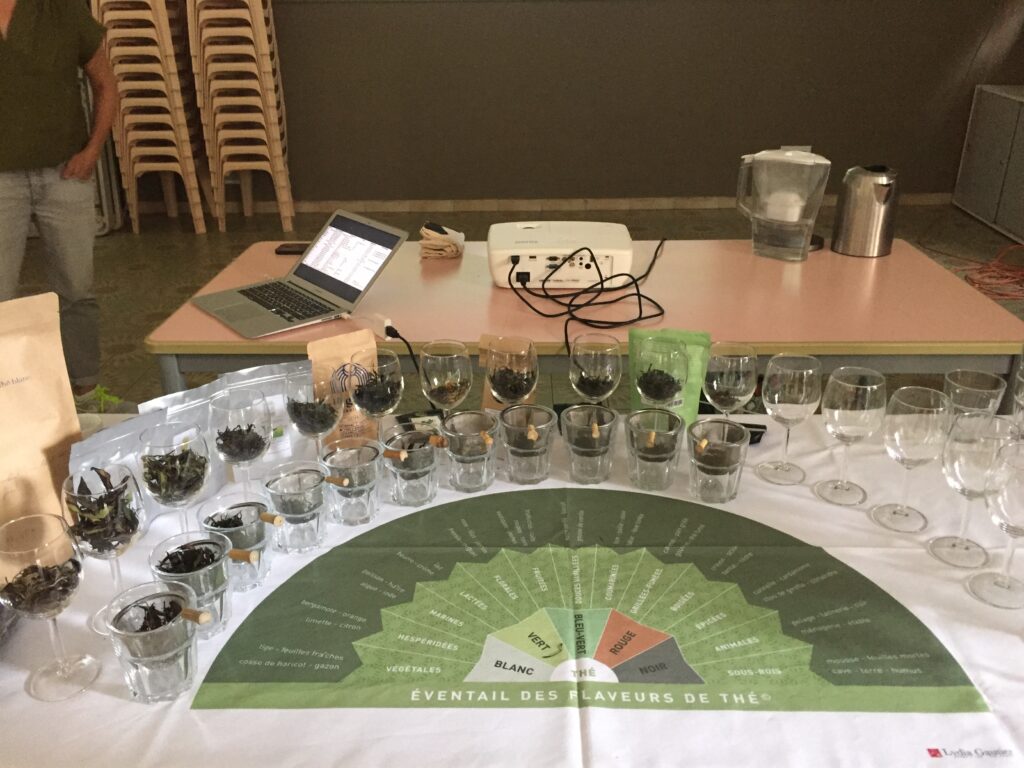 More was to come with the tea tasting session, under Lydia Gautier's guidance, staging teas from all kind, with additional samples graciously provided by the Agrarian Development Services of São Miguel in the Azores, Tscha-Nara Teagarden in Germany, Filleule des Fées, and the Horticultural Vocational High School of Hennebont, in France.
We intend, that this first technical seminar will be followed by many others, to the benefit of EuT members, in tackling the various issues in tea cropping and making, while acknowledging the many progresses made by European tea growers, on their path to premium teas.
Many thanks to Lucas and his mother Sybille for their warm welcome, and the Argelès-Gazost townhall, for providing us with a comfortable meeting room.
For more information, please contact us at: president@tea-grown-in-europe.eu.