A scientific team, gathered around Professor Elisabetta Damiani, from the Università Politecnica delle Marche, based in Ancona, Italy, has recently conducted two studies, to assess and compare the healthy content of European teas, originated from six different tea gardens grown by EuT members.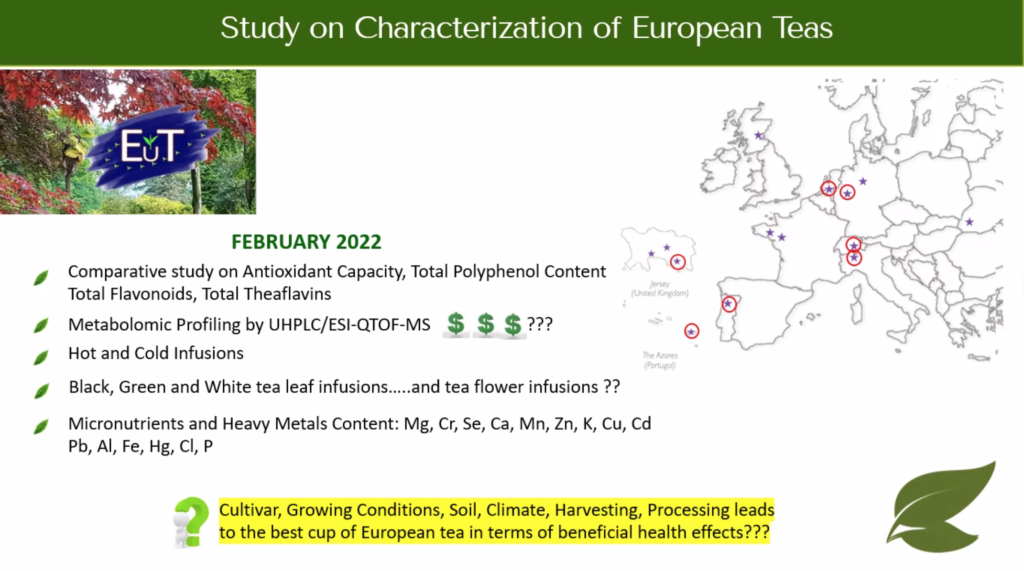 The two studies were conducted between 2021 and 2022, and focused on the health-promoting properties of the teas investigated, in terms of essential and potentially toxic elements, on one hand, and antioxydant capacities and polyphenol contents, on the other hand. Results are published, respectively in the academic journal Molecules, 2023, 28, 3802, and in Antioxydants, 2023, 12, 1306 (both papers freely available).
More insight from tea growers about the studies can be found in the recent report by Roopak Goswami in World Tea News.
Further collaborative research with EuT tea groweers is still on track. You may contact Tobias Denzler, from the Casa del Tè, for further questions.